Lodging
While staying at RZ Pheasant Lodge you will experience country comfort and the great outdoors. The newest lodge, built in 2009, sits on prime hunting habitat. You will find many accommodations, nearly anything that a hunting party would want.
Dining Room
5 tables comfortably accommodate 20 people. The 8 ft serving window connects this area to the kitchen so you can enjoy coffee and rolls in the morning and a buffet style home cooked dinner in the evening.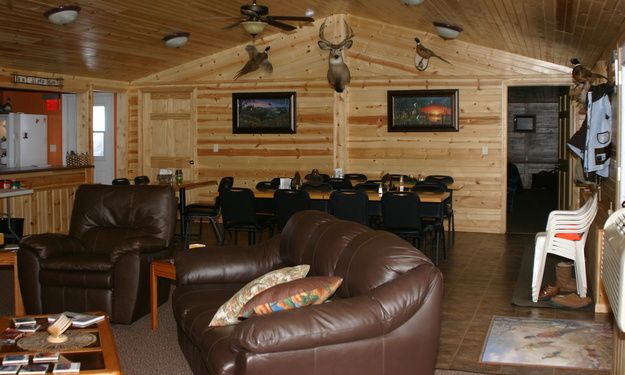 Great Room
Relax in comfort on three full size leather sofas and recliner. Watch the channel of your liking, on the big screen, with 150 choices.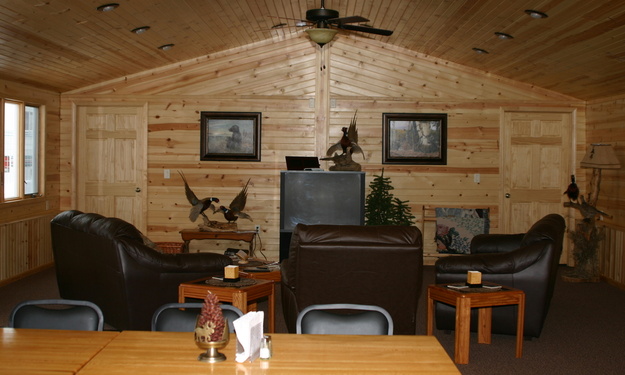 Bedrooms
These 4 rooms feature 4 twin extra long beds and night stands with in-room controlled heating and air conditioning. Each room has private access to it's own bathroom and shower.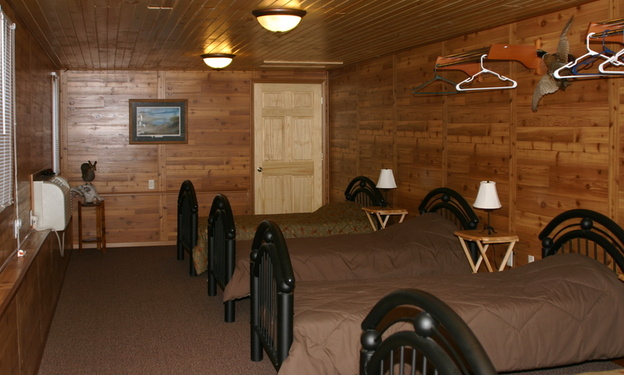 Bathrooms
The Hilton has nothing on this accommodating layout. Each bedroom has private access to its own bathroom and shower. These bathrooms are spacious and can serve more than one person at a time. The shower has a private dressing stall attached to a 4ft x 4ft shower enclosure.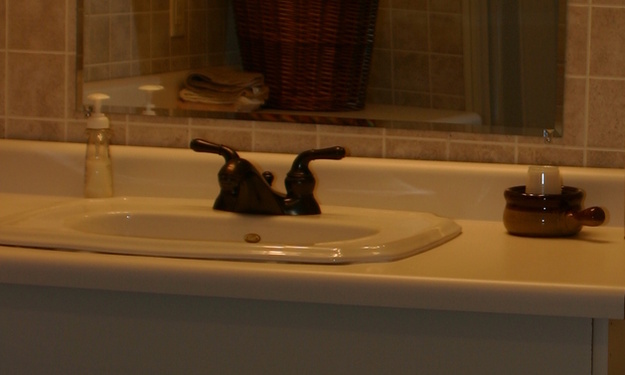 Kitchen/Laundry
Don't come to RZ Pheasant Hunting Lodge full because you will miss out! This 30ft x 12ft full kitchen can handle the hungriest of groups. It serves as our cooking space for all our hunting parties no matter what the size. If there is a cook in the bunch they should be able to handle the toughest orders with two ranges and refrigerators, microwave, dishwasher, many feet of countertop and more. This room is so spacious that we have a full size washer and dryer for any soiled or wet clothes that need cleaning.